Get Started Now!
Join one of our communities to help you tackle your most pressing professional learning needs. From the What Matters Now Network to our Learning Forward Classroom, you'll have plenty of opportunity to expand your network of thought leaders and sharpen your leadership practice.
Cohort-Based Collaboration
Problems of Practice Research
Our Commitment To You
Joining a community requires commitment and dedication. Both on your end and ours. We've outlined what is required when joining a community so that you know up front what to expect. Our goal is to help you achieve success both inside the classroom and outside as a professional educator.
2019 Annual Conference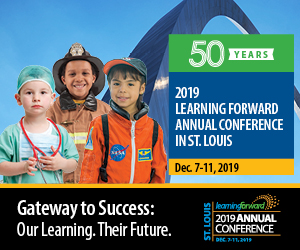 Instructional Coaches Academy